Description
Be Inspired with One of the Best Autobiography Books About a Ukrainian Orphan, Vitaly, That Did Whatever He Could to Chase His Dreams – Discover That Even When Life Stacks Its Deck Against You, You Can Still Reach Your Dreams
As Vitaly describes, there's nothing better in this life than finding your true self and being in touch with who you indeed are. But sometimes, life can beat us down and leave us without the will or power to find ourselves and live as who we are truly meant to be.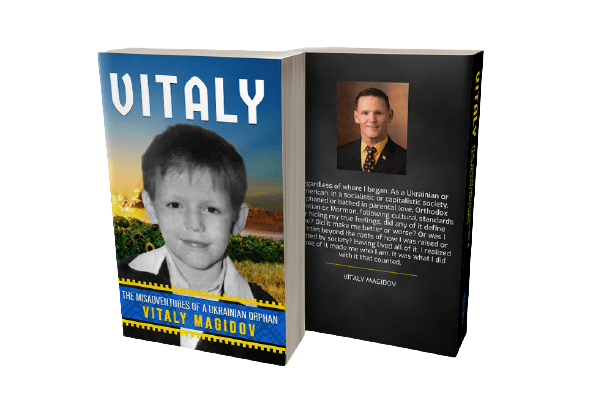 In such situations, we have two options: to either let our circumstances define us or persevere and fight beyond that unbearable state until we reach where we desire to. Vitaly Magidov chose the latter option. Vitaly's touching autobiography highlights the struggles, hardships, accomplishments, and wins he went through until he became the proficient man he is today.
Vitaly was orphaned right after birth when his mother left him at the hospital, and he ended up living at an orphanage in Ukraine until he was 12 years old. From there, he lived in foster care for six years until he was 18 and ready to face the world head-on. From an early age, Vitaly knew he was different, but he had no clue or guidance to meet his true self then; also, living in the USSR times had its challenges.
Life was miserable.
Vitaly would live life without thinking about the future and take each day at face value. He was surrounded by loneliness and tried his best to enjoy life, but he couldn't help but question himself.
"Why wasn't I normal?"
Read the full synopsis here.
This true and inspiring story:

Narrates the real-life events of Vitaly Magidov in the first person to give you the experience of his touching story
Provides an understandable flow of events from the beginning to adulthood, making it easy to follow-through
It highlights the parallels between culture and religions and opens your eyes to people's experiences in different countries.
It is written in an engaging and clear tone that will keep you glued to the pages.
It is as touching as it is inspiring, and you are sure to draw out some of the essential life lessons from the book.
So, if you are looking for a touching memoir, or if you are feeling confused about who you are and want some inspiration to find personal acceptance, or even if you are looking for a good read, behold Vitaly, the best autobiography. Be inspired and know that it's not simply about what life you're born into. It's about what you make of it.

Scroll down, click on "Order Now," and get your copy now!
Not ready to buy? Start reading Chapter One now.