Ukrainian Pierogies Recipe Introduction
The Pierogies recipe is one of Vitaly's favorite traditional Ukrainian dishes to cook and share with his guests. Pierogi is a delicious dish with a multifaceted taste, which has enjoyed the universal love of people from all over the world for many years. Pierogies will be appreciated by all those with sweet tooth and lovers of gastronomic delights because this option opens up truly endless possibilities for their preparation. It is generally accepted that pierogi owe their appearance to Ukrainian culinary specialists. But once the Ukrainians did not even know about the existence of this dish, since it was called in a completely different way. Dumplings have entered Slavic culture to such an extent that a monument to dumplings was erected in Cherkasy and even as far as in Canada. Check out this article The Biggest Tribute to Ukrainian Food is in Canada: a Giant Vareniki!
Ukrainian, dumplings have their roots in Turkish cuisine. The dough was boiled slightly and made into unleavened dough with filling – these dumplings had been made in Turkey since ancient times. In Ukraine, the name was transformed into a similar "vara-niki" and, over time – "vareniki." The term also reflects the cooking method of the dish – boiling.
Traditional fillings were cracklings, potatoes, cabbage, onions, cottage cheese, cherries, poppy seeds, viburnum, dried fruits. In regions of western Ukraine, vareniki are called "pierogies." They boil pierogies in boiling water, then take them out with a spoon, put them into a makitra, and pour them with vegetable or butter frying and from lard with onions. They let it brew for ten minutes and served it on the table. There are also "dumplings with a surprise," they are often prepared for the New Year and Christmas holidays when one could guess. You can find out about other traditional Ukrainian dishes served during Christmas in the "Vitaly" book.

So, here is what is needed to make Vareniki or Pierogi:
PIEROGI RECIPE INGREDIENTS
butter – 2 tbsp. l.
salt – to taste
potatoes – 1.5 lbs (700 g)
small onion – 3 pcs.
Egg – 2 pcs.
package of sliced ​​cheese – 150 g
For test:
salt – to taste
egg – 1 pc.
flour – 2.5 cups
vegetable oil – 1 tbsp. l.
cooking time
1 hour
Servings
10
Difficulty of cooking
medium
Kitchen
Ukrainian
Number of calories
388.3 kcal
Protein
14 g
Fats
11.7 g
Carbohydrates
62.4 g
STEP-BY-STEP COOKING RECIPE
Pierogi Recipe Step 1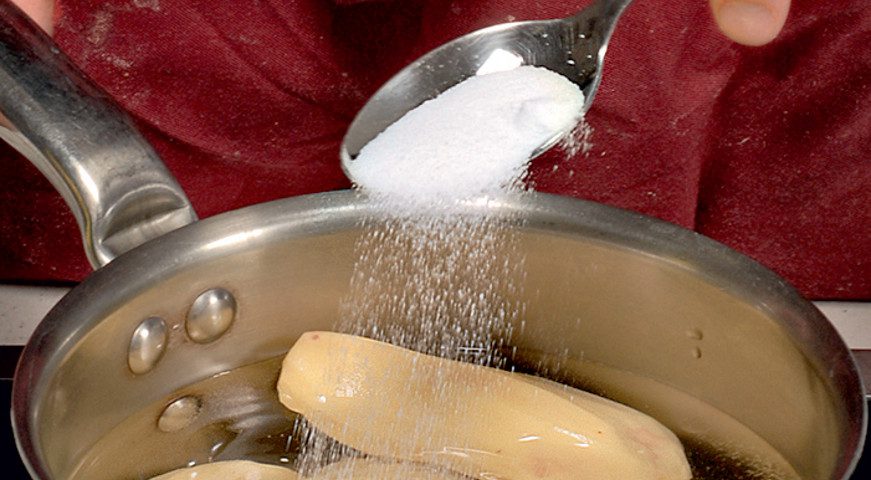 Wash potatoes thoroughly, then peel, cut into slices, and boil boiling salted water until potatoes are tender for 20 minutes: drain water and mash potatoes.
Pierogi Recipe Step 2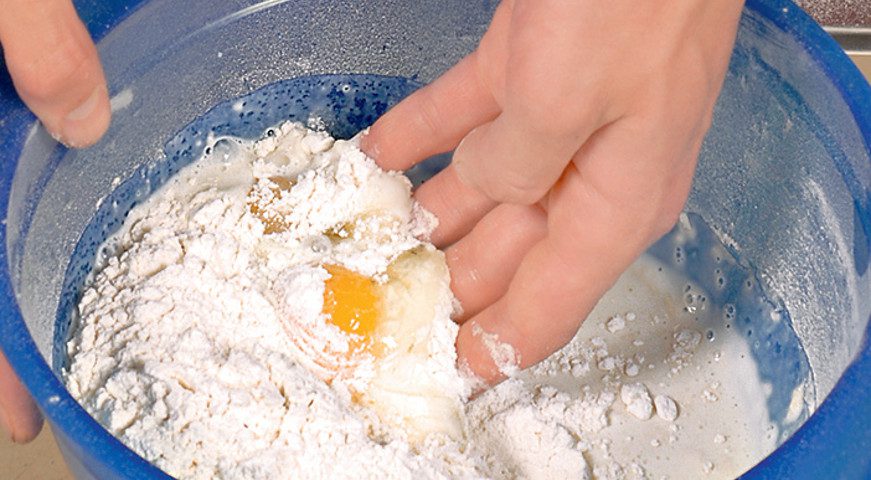 Sift flour and a pinch of salt into a bowl. Beat 1 cup (200 ml) of water with vegetable oil and an egg, gradually add to the flour, and knead the dough. On a floured board, roll out the dough into a thin sheet. Cut out circles with a diameter of 3.5-4 in (9–10 cm) from them. Put 1 tbsp in the middle of each. l. fillings, grease the edges of the dough with water.
Pierogi Recipe Step 3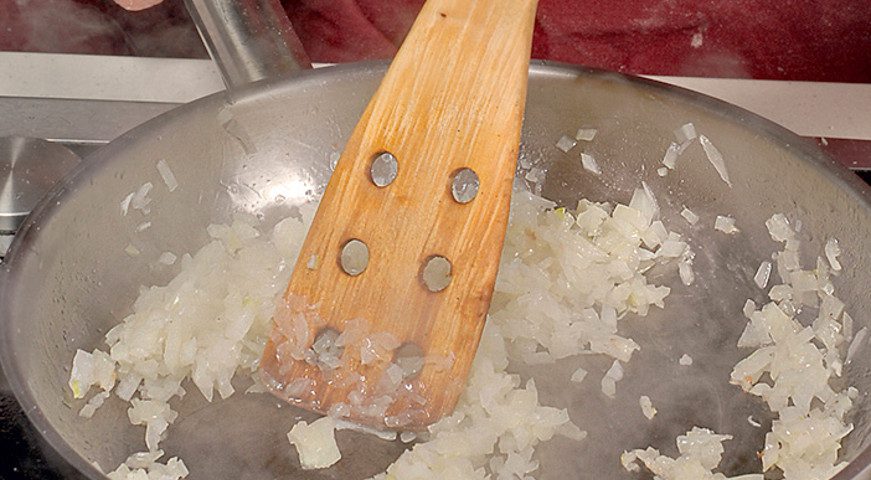 Peel the onion for stuffing dumplings with potatoes and finely chop. Fry half of the chopped onion in the remaining vegetable oil until golden brown, about 6 minutes.
Pierogi Recipe Step 4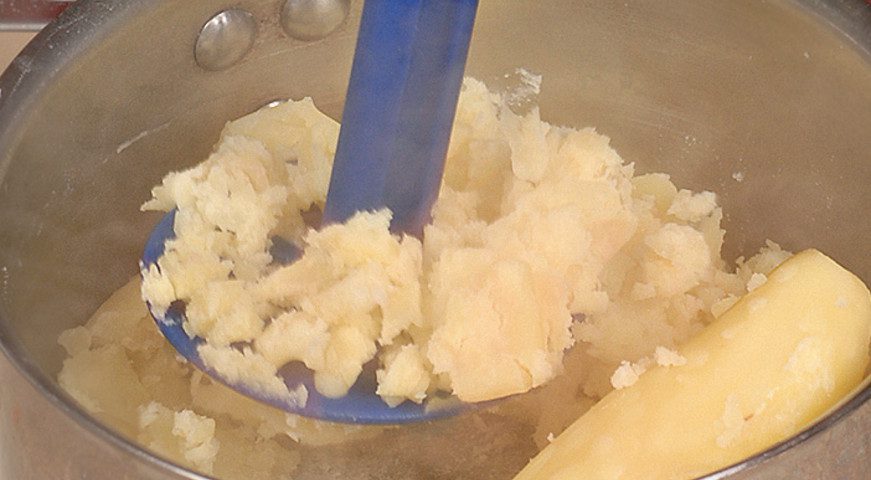 Mash potatoes with butter. Add fried onion, salt, pepper, and stir. Fry the remaining onion in 1 tbsp. l. butter, 10 min. Add sugar and cook until completely melted. Remove from heat, transfer to a bowl and leave in a warm place.
Pierogi Recipe Step 5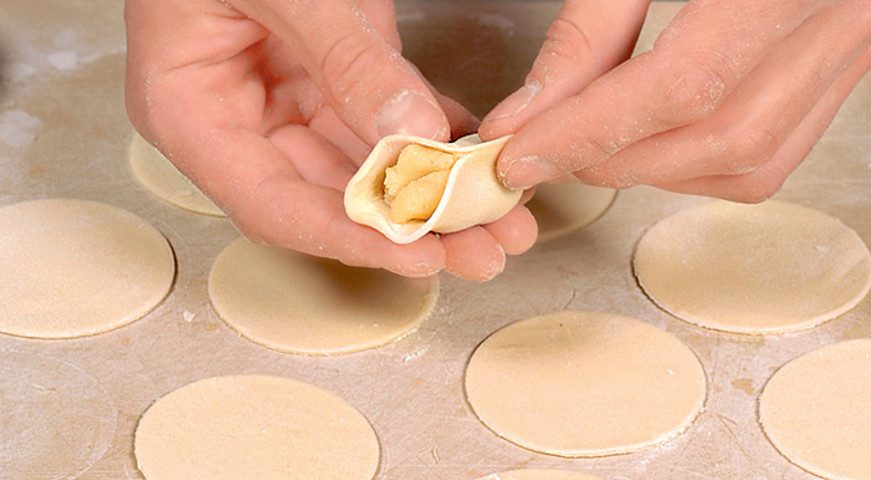 Roll out the dough for dumplings into a thin layer. Cut out circles with a diameter of about 7 cm from it. Arrange the filling in circles, fold them in half and pinch the edges with wet hands.
Pierogi Recipe Step 6
Put dumplings into boiling salted water. When they float to the top, cook for another 3 minutes. Place the finished dumplings with potatoes in a bowl with caramelized onions, mix and serve. You can sprinkle with thinly sliced ​​green onions.
USEFUL ADVICE: Potato dumplings can be served not only with caramelized onions, as suggested in the recipe, but also in a more traditional "company", for example, with sour cream or melted butter.
USEFUL ADVICE: Experiment with this recipe. By adding cheese with mushrooms or ham as a filling, you will create new exciting tastes..
TIP: Dumplings with potatoes should be molded with wet hands. Therefore, before starting the process, place a bowl of cold water nearby and moisten them periodically. To prevent the dumplings from falling apart, grease the edges of the dough with egg white.
Read Vitaly Book
Take advantage of this fantastic offer. Read my life story and explore the past of Ukraine as well as my own experience as an orphan. I'll take you on a journey to find a home and how I worked to build an identity in Communist and Independent post-Communist Ukraine. Learn about my challenges and successes through an exciting and truthful memoir.
Order before February 28th, and get your own author's signed copy. Use VMBOOKFREESHIP at checkout to get your free shipping discount.